Rossington Band
---
History
The Rossington-Collins Band was history. Internal tensions had broken the band apart. Allen Collins formed the Allen Collins Band shortly after the breakup with the members of RCB minus two key members: Gary Rossington and Dale Krantz.
Gary and Dale got married and and looked into forming their own band. The Allen Collins Band was history by this time, even more short-lived than RCB. The Rossingtons recruited former RCB drummer Derek Hess, guitarist Jay Johnson (son of Skynyrd producer Jimmy Johnson), bassist Tim Lindsey, keyboardist Gary Ross (yes, Gary Ross), and saxophone player Ronnie Eades for the band.
The band made their recorded debut as simply "Rossington" on 1986's "Returned To The Scene Of The Crime", on Atlantic Records. The album was not very successful, and Atlantic dropped the act. Rossington signed back with MCA.
By the time the recording of a new album came around, the line-up had changed somewhat. Derek Hess was out, replaced by Mitch Rigel, and Tim Sharpton replaced Gary Ross. The band went in the studio to record "Love Your Man", with future Lynyrd Skynyrd drummer Owen Hale playing drums on some tracks.
Before the album was even released, the seeds to the band's demise had been sewn. The Lynyrd Skynyrd Tribute Tour idea came up. Gary was a little reluctant to join the band at first, but finally relented. Gary and Dale joined the tribute band on tour, with the Rossington Band as an opening act. Gary and Dale played two shows every night.
Since the reformation of Lynyrd Skynyrd had begun to occupy more and more of the Rossington's time, the Rossington Band was disbanded. Gary and Dale are still in Lynyrd Skynyrd today. Tim Lindsey would go on to be a temporary bassist for Skynyrd on their Last Rebel tour, and would later join up with Artimus Pyle's resurrected APB band. Lindsey recently left the band and is now playing in the Randall Hall Band, with former Skynyrd guitarist Randall Hall. Jay Johnson is now playing in the Southern Rock Allstars, with former founding members of Blackfoot and Molly Hatchet.
---
Members
Gary Rossinton: Guitar
Dale Krantz-Rossington: Vocals
Jay Johnson: Guitar
Tim Lindsey: Bass
Ronnie Eades: Saxophone
Gary Ross: Keyboards (Returned To The Scene Of The Crime)
Tim Sharpton: Keyboards (Love Your Man)
Derek Hess: Drums (Returned To The Scene Of The Crime)
Mitch Rigel: Drums (Love Your Man)
---
Albums
Returned To The Scene Of The Crime - Atlantic 1986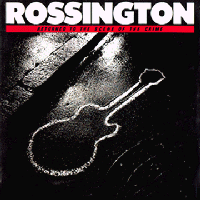 Tracklisting:
1. TURN IT UP

2. HONEST HEARTS

3. GOODLUCK TO YOU

4. WOUNDED AGAIN

5. WAITING IN THE SHADOWS

6. DANGEROUS LOVE

7. CAN YOU FORGET ABOUT MY LOVE

8. RETURNED TO THE SCENE OF THE CRIME

9. ARE YOU LEAVING ME

10. PATH LESS CHOSEN
Credits:
Produced by Gary Rossington, Jimmy Johnson, and Peter Solley
Additional musicians: Steve Nathan (Keyboards); Mickey Buckins (Percussion); Mac McAnally, Gary Baker, Duncan Cameron (Bgr Vocals).
Comments:
This album isn't very good unfortunately. It's a product of it's times. Hardly anything good was released in 1986. "Waiting For The Shadows" is really good though, Gary wails on that one. There are a few other good ones, but not many. For the completeist.
---
Love Your Man - MCA 1988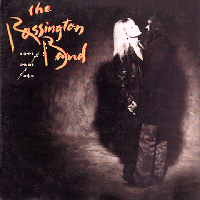 Tracklisting:
1. LOSIN' CONTROL

2. WELCOME ME HOME

3. CALL IT LOVE

4. HOLDIN' MY OWN

5. ROCK ON

6. LOVE YOUR MAN

7. STAY WITH ME

8. NOWHERE TO RUN

9. SAY IT FROM THE HEART

10. I DON'T WANT TO LEAVE YOU

11. ENOUGH IS ENOUGH**

12. DON'T MISUNDERSTAND ME (Live)**

13. DON'T LET THE CITY MAKE YOU CRAZY**

** - Bonus tracks on CD only
Credits:
Produced by Gary Rossington and Jimmy Johnson
Additional Musicians: Owen Hale, Roger Hawkins (Drums); Steve Morse (Guitar); Clayton Ivey (Keyboards); Gary Baker, Mac McAnally, Thomisene Anderson, Myrtice Fields, Annie Thomeas (Bgr. Vocals)
Comments:
I have this album on cassette, and its not too bad. There are some good moments here, but the album is mostly just keyboard-driven generic 80's rock. Gary has some excellent solos here and there, but as a whole the album's not that special. Standout track here is "Welcome Me Home". The live version of "Don't Misunderstand Me", a CD-only bonus track featuring Jay Johnston on voclas with Dale and Dixie Dregs/Deep Purple guitarist Steve Morse on guitar, just rocks. The songs on this album are good, but just not that special over all. If you can find it in a used store, get it though. Out-of-print.