Rossington-Collins Band
---
History
The Rossington-Collins band came into existence three years after the infamous plane crash that decimated the Lynyrd Skynyrd band. The previous year, 1979, the remaining members of Lynyrd Skynyrd reunited at Charlie Daniels' Volunteer Jam V, where they played an instrumental version of Free Bird as a tribute to the lost members. Soon after, some of the remaining members decided to form a new band.
The new band would be called the Rossington Collins Band. Gary Rossington, Allen Collins, Leon Wilkeson, and Billy Powell were all on board. Longtime Skynyrd frynd Barry Lee Harwood (who had played on Skynyrd's last three studio albums) was brought in on third guitar. Artimus Pyle was originally going to assume drum duties, but had suffered a severely broken leg in a motercycle accident. The band pushed back the recording of their first album to allow Pyle to heal, but Pyle ended up not returning to the project. Taking his place on the drum set would be Derek Hess.
But there was one final piece of the puzzle: who would sing lead vocals? That answer came in former .38 Special backup vocalist Dale Krantz. Krantz was perfect for RCB, as the band wanted as few comparisons to Skynyrd and Ronnie Van Zant as possible.
With Krantz on board, the band made their recorded debut with 1980's Anytime, Anyplace, Anywhere, a barn-storming effort that left no doubt that the spirit of the Skynyrd band would live on. The band was a big hit in concert, playing their entire debut album and following that with the instrumental version of "Free Bird".
In 1981, the band finished their second album, This Is The Way , which would also be their last. Internal tensions and other factors had begun to tear the band apart. There are various stories as to why the band broke up. Collins' wife Kathy had died during childbirth during the first tour, which would really affect Allen. He would never recover from the loss of his beloved wife. Some also say that Allen Collins and Gary Rossington had a disagreement over Dale Krantz, who would later marry Rossington. Whatever the reason, in a 1982 concert, Collins threw his guitar down on stage and left. The Rossington-Collins Band was no more.
Rossington and Krantz, now married, went on to form their own band, Rossington. Allen Collins, with the remaining members of RCB, guitarist Randall Hall, and vocalist Jimmy Doughtery, formed the Allen Collins Band (See seperate entries).
---
Members
Gary Rossington: Guitar
Allen Collins: Guitar
Barry Lee Harwood: Guitar, Vocals
Leon Wilkeson: Bass
Billy Powell: Piano
Derek Hess: Drums
Dale Krantz: Vocals
---
Albums
Anytime, Anyplace, Anywhere - MCA 1980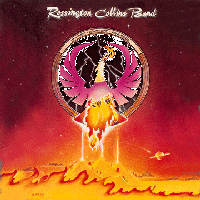 Tracklisting:
1.. PRIME TIME
2. THREE TIMES AS BAD
3. DON'T MISUNDERSTAND ME
4. ONE GOOD MAN
5. OPPORTUNITY
6. GETAWAY
7. WINNERS & LOSERS
8. MISERY LOVES COMPANY
9. SOMETIMES YOU CAN PUT IT OUT

Credits:
Produced by Gary Rossington, Allen Collins, and Barry Lee Harwood
Comments:
Great album. Solid all the way through. "Don't Misunderstand Me" is a southern rock classic, and ranks right up there with some of Skynyrd's songs. Dale Krantz is an excellent vocalist, and really shows her stuff on this album. Other standouts include the Biblical "One Good Man", the rocking "Opportunity", and the album opener "Prime Time". If you can find this album in stores (it's becoming increasingly rare, though it can still be ordered from CDnow), don't hesitate to pick it up.
Click here to purchase the 2-CD import of Anytime Anyplace, Anywhere and This Is The Way From CDnow!
---
This Is The Way - MCA 1981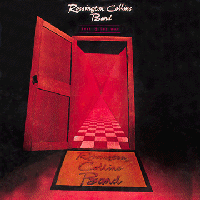 Tracklisting:
1. GOTTA GET IT STRAIGHT

2. TASHAUNA

3. GONNA MISS IT WHEN IT'S GONE

4. PINE BOX

5. FANCY IDEAS

6. DON'T STOP ME NOW

7. SEEMS LIKE EVERY DAY

8. I'M FREE TODAY

9. NEXT PHONE CALL

10. MEANS NOTHING TO YOU
Credits:
Produced by Gary Rossington and Allen Collins
Comments:
The RCB's second and final album, This Is The Way is another great album. Standout here is the acapella "Pine Box", a song unlike any that Skynyrd or any related band ever recorded. This album is not available on CD domestically, but can be purchased as a cassette "two-fer" with Anytime, Anyplace, Anywhere (although it's becoming increasingly rare). Both albums can be purchased as a two-cd set on import, with digital remastering and improved packaging.
Click here to purchase the 2-CD import of Anytime Anyplace, Anywhere and This Is The Way From CDnow!