Artimus Pyle Band / All Points Bulletin
---
History
After the Skynyrd plane crash, Skynyrd members decided to regroup in the Rossington Collins Band. The original plan was for Skynyrd drummer Artimus Pyle to be in the group, but that all changed when Pyle suffered a severely broken leg in a motorcycle accident.
Now unable to play drums, Pyle could not join his former bandmates in their new band. The band tapped Derek Hess or his replacement. Pyle did help out RCB member Barry Harwood on the song "Opportunity", although he's not given credit for it.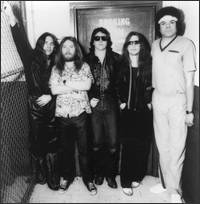 For the next few years, Pyle stayed out of the spotlight, recovering from the accident. Following the breakup of Rossington Collins in 1982, however, MCA records signed Pyle to a five album solo deal. Pyle put together a new band, dubbed APB (standing for Artimus Pyle Band and later All Points Bulletin).
The band made their recording debut with 1982's APB. The album featured the only Artimus Pyle composition on an MCA album, "Makes More Rock".
The following year, a second APB release called Nightcaller was released. Taking a page out of RCB's book, the album featured a female lead vocalist in Karen Blackmon. Neither of APB's album did well commerically, and they eventually called it quits. In 1987, Artimus rejoined Lynyrd Skynyrd for the Tribute Tour.
The Lynyrd Skynyrd Tribute Tour grew and grew, until the band was officially reunited. They made their return with Lynyrd Skynyrd 1991. But Artimus was not happy. Ed King had hired another drummer, Custer, to complement Artimus on stage, which did not sit well with the longtime Skynyrd drummer. Rumor has it that King, behind the backs of the other members, erased Artimus's drum tracks for LS1991 and replaced them with those of Custer's (both Artimus and Custer are listed and pictured in the LS1991 liner notes).
By 1992, Artimus was fed up. Annoyed at band members and producers' suggestions that his timing was gone, and upset at the band's lifestyle, Pyle quit the group. Pyle almost rejoined the band for the recording of Twenty, but for some reason those plans fell through.
A few years ago, Artimus formed a new band with ex-Skynyrd guitarist Mike Estes, bassist Tim Lindsey (who had himself played bass with Skynyrd on their "Last Rebel" tour), and guitarist Greg Baril. Once again dubbed APB (this time standing for All Points Bulletin), the band has become one of the hottest bands in Florida, playing a set of Skynyrd hits, blues shuffles, and originals. While the band recently lost bassist Lindsey (who is now playing with the Randall Hall Band), their future looks extremely bright. To find out more information on this band, go to http://www.apbband.com.
In 2000, the Artimus Pyle Band released their first CD, Live From Planet Earth.
---
Members
Artimus Pyle Band

JOHN BOERSTLER - PERC., KEYBOARDS, GUITAR, VOCALS

KAREN BLACKMON - LEAD VOCALS (on NIGHTCALLER)

STEVE BREWINGTON - BASS

RUSS MILNER - GUITAR, KEYBOARDS

DARRYLL O. SMITH - LEAD VOCALS, PERCUSSION

ARTIMUS PYLE - DRUMS
All Points Bulletin
ARTIMUS PYLE - DRUMS
MIKE ESTES - GUITAR, VOCALS
GREG BARIL - GUITAR
TIM LINDSEY - BASS
---
Albums
Artimus Pyle Band:
A.P.B. - MCA 1982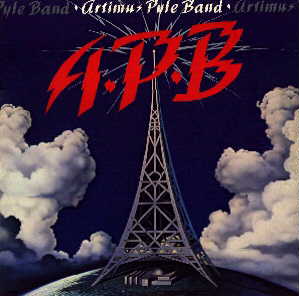 Tracklisting:
1. TOWN TO TOWN

2. DON'T KNOW HER NAME

3. IT AIN'T THE WHISKEY

4. SHE'S MY BABY

5. MAYBELLENE

6. MAKES MORE ROCK

7. MY WHOLE WORLD'S UPSIDE DOWN

8. THE ROAD NEVER ENDS

9. TAKE A LOOK

10. ROCK AND ROLL EACH OTHER
Credits:
Produced by Jerry Eubanks, Doug Gray, and Gary McCorkle in Association with Carolina Springs Productions
Comments:
It's out-of-print and it's produced by three members of the Marshall Tucker Band. That's all I know about this album. "Makes More Rock", the one song off of here included on Solo Flytes, rocks. Good song. Don't have a clue about the rest though. Out of print.
---
Nightcaller - MCA 1983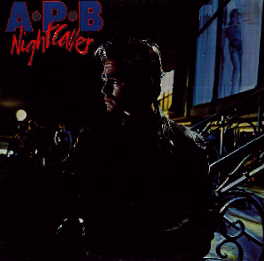 Tracklisting:
1. RED HOT LIGHT

2. NEVER BE THE SAME

3. TAKE A PICTURE

4. YOU AND ME

5. ANOTHER LOVER

6. TIGHT SPOT

7. NIGHT CALLER

8. ONLY CHILD

9. HOPING I'LL FIND YOU

10. CHARLEY'S GONE
Credits:
Produced for Carolina Springs Productions by Howard "Buck" Steele
Comments:
This album features Karen Blackmon on vocals. "Red Hot Light" is pretty good. As far as the rest goes, I don't know. Long out of print as well.
---
All Points Bulletin:
Live From Planet Earth - Last Resort 2000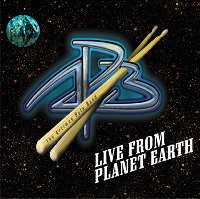 Tracklisting:
1. BLUES SHUFFLE, STANDARD 'G' SHUFFLE

2. GIMME THREE STEPS

3. CALL ME THE BREEZE

4. WHY IS SING THE BLUES

5. COLD SHOT

6. ONE WAY OUT

7. SIMPLE MAN

8. SIT DOWN AND PLAY THE BLUES

9. BLOW WIND

10. WHAT'S YOUR NAME
11. I KNOW A LITTLE
12. EUROPA
13. DRINK MUDDY WATER
Credits:
Produceed by the Artimus Pyle Band.
Comments:
A great live album. Artimus shows that he is THE Lynyrd Skynyrd drummer. The Skynyrd songs sound great with Arty at the helm (though Mike Estes' vocals do detract a little). The blues covers rock as well, and be on the lookout for Greg Baril's original "Sit Down and Play The Blues".